A Sunday morning, May 14, advisory about traffic restrictions on 240th Street, between 80th and 72nd Avenues, in Langley was issued after a second sinkhole was discovered near a Trans Mountain pipeline work site.
That's according to Langley Township Councillor Rob Rindt. He told the Langley Advance Times that when the first sinkhole was discovered, on one side of the road across from his family farm, a few weeks ago, a representative of Trans Mountain told him it was a "one-off," assuring him that he didn't have to worry about.
Then, a second sinkhole was discovered on the other side, "on my property."
A mid-morning advisory posted to the Township website said due to "a road surface failure, 240th Street will be reduced to single-lane, alternating traffic with short duration closures between 80th and 72nd Avenues."
Traffic control personnel were on site, and traffic lights with motorized flags were being used to control traffic movement.
Thick metal slabs were in place.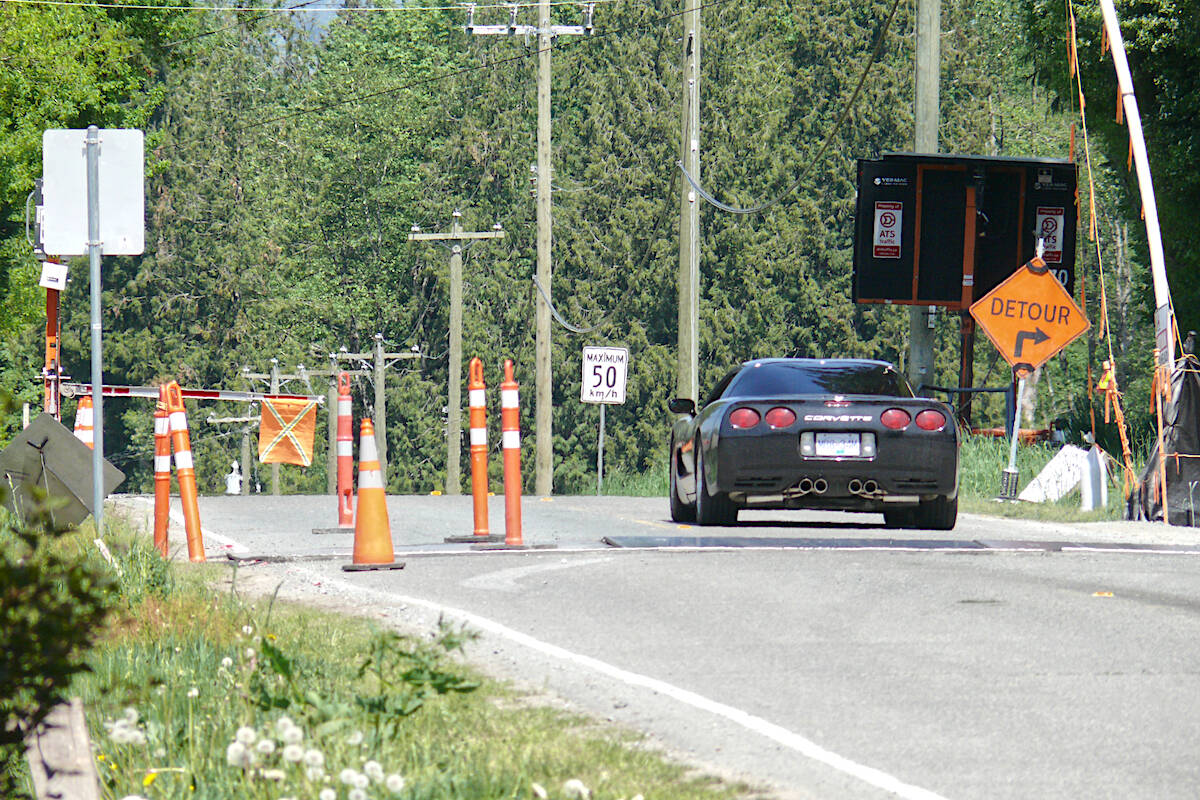 Langley Advance Times has reached out to Trans Mountain for comment.
Trans Mountain is currently building a pipeline through Langley – among other areas of the Lower Mainland – that will triple the amount of oil products shipped down a route from Northern Alberta to a refinery and terminal in Burnaby.
More photos can be viewed online at the Langley Advance Times Facebook page.
READ ALSO: Construction of Trans Mountain Pipeline underway in Langley
READ ALSO: Trans Mountain pipeline construction costs balloon again, this time to $30.9B
---
Have a story tip? Email: dan.ferguson@langleyadvancetimes.com
Like us on Facebook and follow us on Twitter.